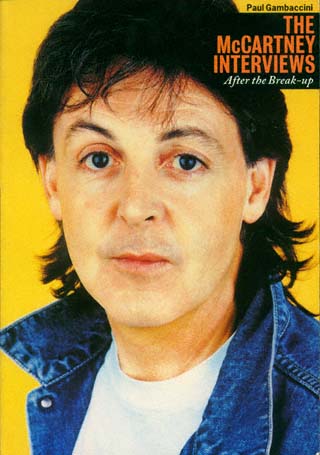 During the final two months of 1973 Paul McCartney spent many hours giving a landmark, in-depth interview to writer and broadcaster Paul Gambaccini, and the text was first published in its entirety in this international best seller.
During the interview McCartney takes a searching look at his life and work. From his early days with The Beatles, through to his acclaim with Wings, Paul talks frankly and openly about his life and music.
Incorporating a unique collection of intimate and historic photographs, it gives a backstage glimpse of McCartney the man, the musician, the husband and the songwriter.
Whether outlining the way in which he wrote his many big hits, or reminiscing over the collapse of The Beatles, or his personal renaissance thorough Wings, McCartney talks fluently and frankly about what really makes him tick.