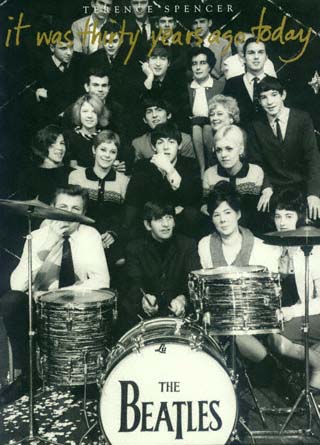 Their lives were about to be transformed beyond all expectations - including their own. 'They really hadn't taken in what was happening to them,' Spencer recalls, 'and backstage of course they were just normal human beings and apparently entirely unaffected by the overwhelming reception they were getting ... To begin with they did resent my presence, I think, because they felt I was intruding on their privacy, but after a while I just became part of the furniture and in the end they really didn't know that the camera was clicking.'
The fruits of that intimacy, published here for the first time, are a collection of photographs that portray, with unprecedented candour, the Beatles backstage, on stage, behind the scenes, in front of the mirror, before the show, after the party, under the lights, over the moon, dressing up, lying down, hiding out, staying in, fooling about, riding around, trying it on and laughing it off. These pictures reveal the Beatles as youlve never seen them - as nobody has ever seen them. Here they all are, as they really were - thirty years ago today.
In 1963, when Beatlemania was just beginning to explode in Britain, photographer Terry Spencer returned from working on news stories in Africa to find his daughter - then thirteen - begging him to do a feature on 'the Fab Four'. The editors of Life magazine were at first unimpressed by the idea; in America the group were still practically unknown. But after the Beatles had agreed to let Spencer travel with them for four months, in January 1964 Life did indeed publish a feature, just before the band launched into its historic and triumphant tour of the States.
Thirty years later, 5,000 negatives of Spencer's Beatles photographs - virtually all of them unpublished - resurfaced and were sold at auction by Sotheby's of London. It Was Thirty Years Ago Today contains the cream of these 'lost' pictures, presenting a uniquely fresh and uninhibited portrait of the Beatles at a time when they were on the very brink of international stardom - still anonymous enough to allow Spencer intimate access, yet already famous enough to need protection from their multitudes of fans.