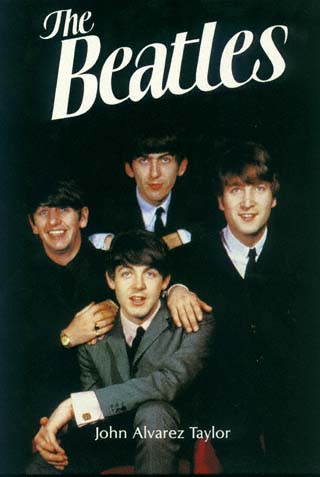 The Beatles were the embodiment of both the musical excitement of the 1960s and the profound changes in the course of Western popular culture that took place during that decade. John Lennon, Paul McCartney, George
Harrison and Ringo Starr grew up in the port city of Liverpool, playing in various bands there and in Hamburg, Germany, before coming together as the Beatles in 1962.
It was in this year that Brian Epstein, manager of the North England Music Stores Ltd. (NEMS), grew intrigued by this young band, and talked his way into becoming their manager, and by the end of 1962, E M I Records had signed them to its Parlophone label.
Within a year their almost uncanny power over audiences - known as Beatlemania - had made them the hottest band in the history of popular music. An incredible string of world-
wide number one hits ensured them a place in history, but their ability to shape both melody and lyrics allowed them to affect the course of history.
They also starred in the motion pictures A Hard Day's Night (United Artists, 1964) and Help! (United Artists, 1965), as well as the television special Magical Mistery Tour (BBC-
TV, 1967). Their documentaries included Let It Be (Apple Films, 1970), and they even lent their voices to an animated feature, Yellow, Submarine (King Features, 1968).
When The Beatles broke up at decade's end, and turned to individual projects, they had left a mark that will always endure. This then is a celebration of the Beatles and the story of 'four lads from Liverpool" who changed both popular culture and popular music forever.