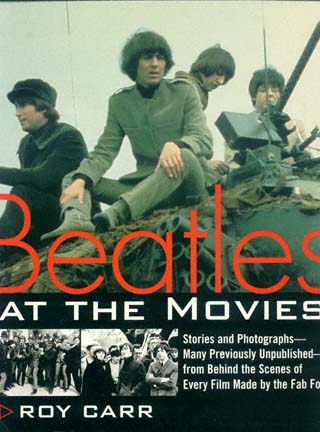 The Fab Four weren't just the greatest rock band of all time - they were also movie stars!

Beatles at the Movies offers an insider's look at the Beatles on the sets of all five of their films - A Hard Day's Night, Help!, Yellow Submarine, Magical Mystery Tour, and Let It Be - as well as the many films featuring the individual Beatles, such as How I Won the War, starring John Lennon, and Magic Christian with Ringo Starr.

Award-winning author Roy Carr takes readers behind the scenes, detailing the film locations, the events, and the antics of John, Paul, George, and Ringo. He provides information about the recordings of the songs featured in each of the films and exclusive interviews with Paul McCartney and Richard Lester, director of A Hard Day's Night, Help!, and How I Won the War.

Lavishly illustrated, Beatles at the Movies is also a visual chronicle of more than 200 photographs-including over 100 that, until now, have never been published.

Roy CARR is executive editor of NME, VOX, and Melody Maker magazines. He lives in London.