Listen To What The Man Said / Love In Song
Wings
Disclaimer
Images used, herein, are owned by the individual copyright holders and are presented for review and promotional purposes only.
Ausschlussklausel
Hier dargestellte Bilder sind Eigentum der jeweiligen Rechteinhaber. Sie sind ausschließlich zum Zwecke der Rezension und der Promotion dargestellt.
Country
U.K.
USA
Germany
France
Label
Capitol
Capitol
Capitol
Capitol
Catalogue Number
R 6006
4091
1C006-96638
2C006-96638
Release Date
16 May 1975
23 May 1975
May 1975
Chart Ratings
No. 6 (June 24, 1975)
No. 1 (July 19, 1975)
Certifications
n/a
n/a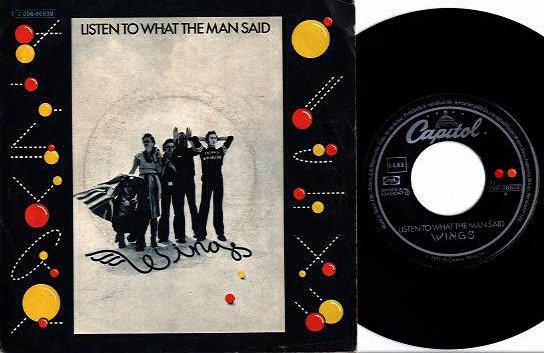 Spain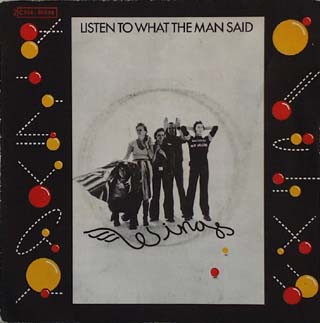 France

Many thanks to Ferran Vallejo and Antoine Veit for the scans!
---
[ Back ]
---
©1996-99 PLUGGED - the unofficial Paul McCartney homepage