Learn & Play - Guitar Hits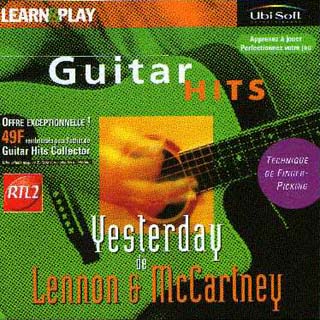 Promo Sampler layout
Language
French but English friendly (English version exists)
Release Date
1997
Platform
Windows 3.11, Windows 95 runs under Win 98....
Size
624 Mb (from which190 AVI files making 452 Mb, 403 WAV making 103 Mb)
Manufacturer
Ubi Soft Entertainments
Website
http://www.ubisoft.com

---

Contents
Guitar lessons, full multimedia
Sampler includes : Yesterday only
Full version includes : Blackbird, Yesterday, Norwegian Wood,
Across The Universe, Let It Be, Michelle,
You've Got To Hide Your Love Away

---

Comments by
Watching Wheels
Brilliant CD. 190 AVI files for 452 Mb with a very nice interface. The version I tested was a French one, but this is easily usable by an English speaking person as most of the screens include 'English terminology' and the main thing on the CD are songs, lyrics, chords... You can play back the songs chord by chord, set the program in 'loop mode' to study a particular part... That really is a brilliant multimedia realisation. There are tools like a metronome, a recorder and even a guitar tuner if you plug your electric guitar in your sound card!!!
This is a highly recommended CD-Rom.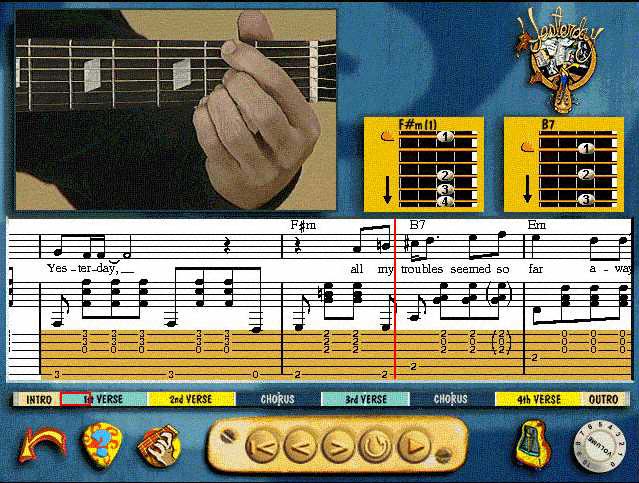 Playing along the scores with real time avi of the chords.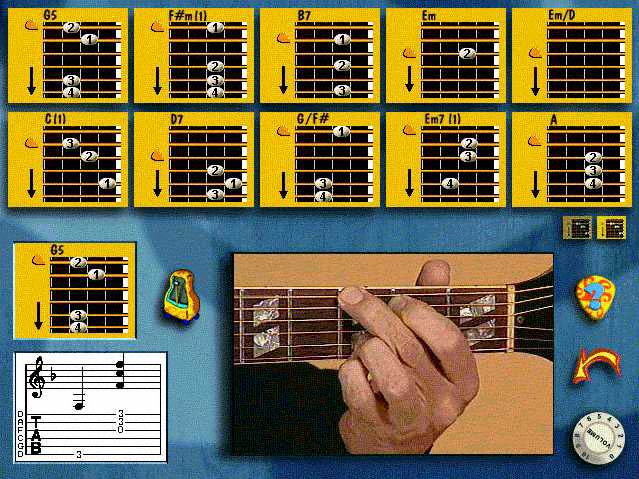 Learning the chords one at a time.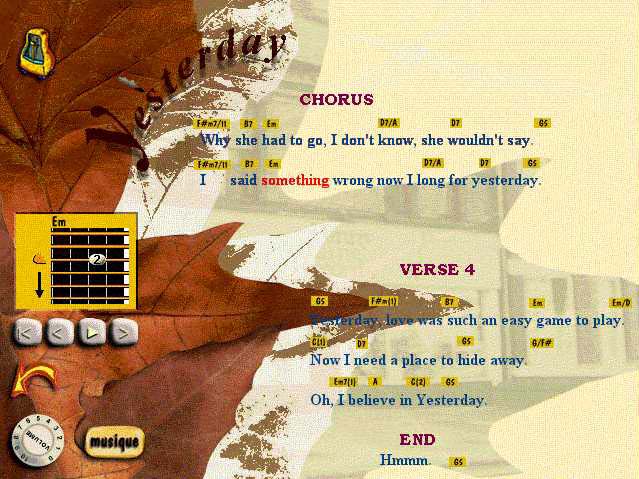 The lyrics part.
Many thanks to Watching Wheels watchingwheels@hotmail.com for this entire page with scans and review!
©2000 Harald Gernhardt's Beatles Pages. All Rights Reserved