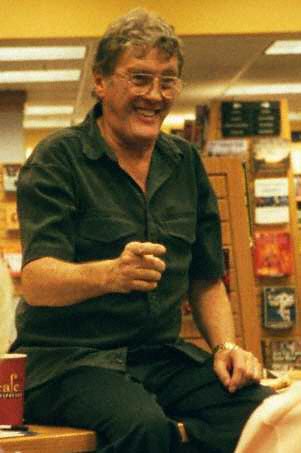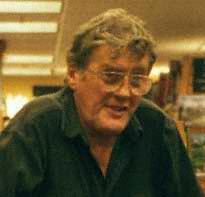 Sam Leach at a book signing
Borders Books
Oak Park, Illinois, USA
Sunday, November 5, 2000
Would you like to learn more about the Liverpool club scene of the early Sixties? Then Sam Leach's Birth of the Beatles is the book for you! During the time Paul McCartney calls "The Sammy Leach era", Sam Leach was the first promoter to move the early Beatles from the smaller clubs such as the Cavern, the Casanova, and the Iron Door to bookings in the larger ballrooms which eventually brought them to the attention of Brian Epstein. In fact, the Beatles sought Sam Leach's advice before accepting Epstein's offer to manage them and Sam assured them that Brian Epstein could take them places he couldn't. In the words of John Lennon, "Sam Leach was the pulse of Mersey beat. What he did, the rest copied."
An engaging raconteur, Sam Leach has many interesting and amusing Mersybeat memories to share, not only about the Beatles, but about Gerry and the Pacemakers, Rory Storm and the Hurricanes as well - enough to fill a forthcoming second volume.